Health Coverage Options In Texas
When you want the best in health coverage options, we have the solutions you need.
From the dusty plains of El Paso to the beaches of the Gulf Coast to the concrete jungles in Austin, Dallas, and Houston, Texas is home to some of the biggest names in the world – Dell, American Airlines, and the Dallas Cowboys. It is the second-largest state in the U.S. and has one of the strongest economies in the country.
At USHEALTH Group, we know how important it is to protect your family and put your money to good use in Texas.
We have the team to help uncover the best plan for you.
Apply for your health coverage in 3 simple steps
Stellar Service Reputation
million+
members covered so far
years
insurance company of the year
+ years
of industry experience
+ agents
around the country across 31 states
You want to find a plan that is suitable for your needs – that's why we offer custom solutions for Texan individuals and families. USHEALTH Group serves Texas through:
Advisors: With more than 3,600 licensed advisors, we have a team of professionals that can serve you
Reputable history: Between our various products and services, we have 100 collective years of experience connecting Americans with the right solutions.
Premier services: We offer a highly curated collection of health, dental, and vision coverage for Texans.
We believe in providing top-notch customer service while uncovering the right health coverage solution for you and your family.

Any Doctor, Any Hospital!
24 hour coverage, on or off the job
Portable coverage
Quality coverage available for periods of critical illness
Wellness & Health Screening Benefits Available

3 Plans to Choose From Tailored for Your Needs
Preventative Dental Care Coverage
Basic Dental Care Coverage
Portable coverage
Major Dental Care Services Available
Orthodontic Care Services Available

Up to 90% Savings on Glasses
Up to 72% Savings on Contact Lenses
Over 100,000 Access Points for Care to Choose From
Comprehensive Eye Exam Coverage
Corrective Lenses Coverage
Corrective Contact Lenses Coverage
Annual Allowance Towards Frames
Popular PPO Network Options
Whether you're looking for lower monthly premiums or a plan with no deductible, USHEALTH Group offers health coverage in Texas for every scenario.
PremierChoice Specified Disease/Sickness and Accident Plans & Health & Wellness Plans
PremierMed Short Term Medical-Surgical Expense Plan
SecureAdvantage Specified Disease/Sickness and Accident Plans
SecureAdvantage Health & Wellness Plans
HealthAccess Specified Disease/Sickness and Accident Plans
Our licensed team of professionals will work with you to find the best plan, whether you're purchasing for yourself or your family.
Lump-Sum Choices
We know that lump-sum payments can be beneficial when certain medical emergencies arise. We offer options for that, too.
Even if you have health coverage, lump-sum plans can be a supplemental benefit that you might be able to use for deductibles or out-of-pocket expenses.
Choose the Right Health, Dental, and Vision Coverage in Texas
We know how important this decision is – the right health coverage options can make a significant impact on your family's financial situation. Our team of licensed professionals can help you choose the rightplan for your medical, dental, and vision needs.
Need a partner to help you choose health coverage? USHEALTH Group can help you select the best plan for your medical needs.
We're a Gold Stevie Award Winner
for 2017, 2018, 2019 & 2020!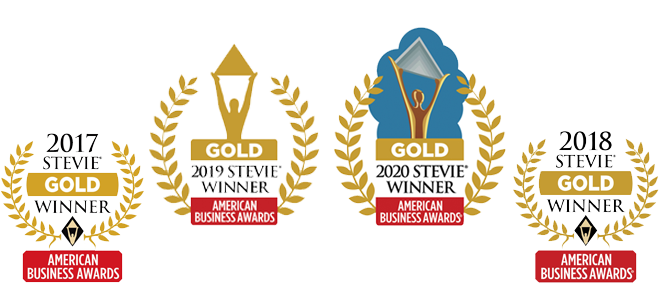 1-866-722-8744
info@ushealthgroup.com
300 Burnett Street, Suite 200 Fort Worth, TX 76102-2734
7:00 AM - 7:00 PM CT Monday - Friday
8:00 AM - 1:00 PM CT Saturday
Legal Notice : All products are underwritten and issued by Freedom Life Insurance Company of America, National Foundation Life Insurance Company and Enterprise Life Insurance Company, wholly owned subsidiaries of USHEALTH Group, Inc. All products not available in all states. Contact a Licensed Insurance Agent for additional information.