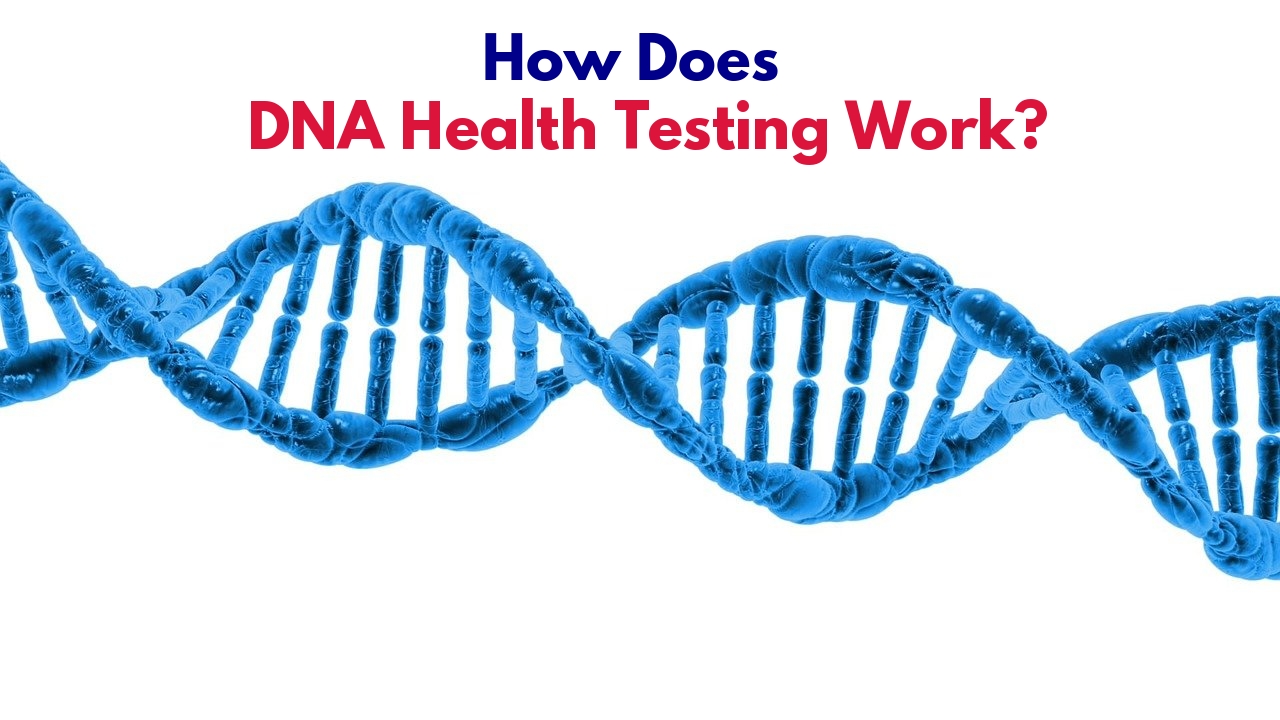 A person's DNA can reveal useful information about their health, such as genetic diseases that they are at risk of developing. Doctors can use DNA to recommend preventive measures, diagnose illnesses, or even design improved treatment plans for existing conditions.
This article explains how DNA health testing works and explores the benefits and risks.
What Can a DNA Test Tell You About Your Health?
The human genome is made up of DNA. While all humans have the same basic genome – this is what makes humans human – every person has a unique DNA. A process known as genome sequencing can be used to analyze an individual's DNA. The information subsequently extracted from the person's genes includes invisible information about their health that often can't be discerned through other diagnostic measures.
Here are some motivations for DNA health testing:
Diagnose diseases
Identify genetic changes that may increase the risk of developing a disease
Identify genetic changes responsible for a disease that's already been diagnosed
Determine the severity of a disease
Identify genetic changes in parents that could be passed on to their offspring
Screen newborn infants for treatable conditions that may not yet show symptoms
Ultimately, the main aim of DNA health testing is to provide doctors and patients with the information they need to make more informed healthcare decisions. This could mean taking preventive measures, for example, if a person discovers they are at a higher risk for a disease. Alternatively, genetic information can help guide paths of treatment if an illness is already underway.
A Famous Example of DNA Testing in Action
One of the most prominent examples of genetic testing outcomes informing healthcare decisions is seen in the case of Angelina Jolie. Having lost her mother to ovarian cancer, the A-list actress underwent genome testing, which revealed that she was a carrier for the BRCA 1 gene mutation. Women with this gene (which can be passed down from parent to child) have a very high risk of getting breast cancer and ovarian cancer.
While an average woman might have a 12% chance of developing breast cancer, a female BRCA1 carrier has a 69% chance of developing this cancer. Female BRCA1 carriers also have a 44% chance of developing ovarian cancer (compared to 1.3% of those without the BRCA1 mutation). As a preventive measure, Jolie opted to have a double mastectomy. She later also had her ovaries and fallopian tubes removed. Jolie explained her decision in a much-publicized New York Times op-ed.
This may seem like an extreme example. However, it shows how people can use valuable genetic information to make potentially life-saving decisions about their wellbeing. A person's genes contain information about many different illnesses beyond an increased risk of breast or ovarian cancer. Read on for a list of diseases that can be seen in a person's DNA.
DNA 101
Before explaining how genetic health testing works, it helps to understand what DNA is. DNA is a type of hereditary genetic material. A person gets half of their DNA from their biological mother and half from their biological father. This is why DNA testing is often used to determine maternity or paternity — for example, in child custody cases.
Each person has unique DNA, an acronym that stands for deoxyribonucleic acid – the essential building block for the body's cells. Each piece of DNA is comprised of four chemical bases: adenine (A), guanine (G), cytosine (C), and thymine (T). Humans have approximately three billion of these bases in their DNA.
The different ways that these bases are sequenced and organized give the body's cells the information they need to build all of an organism's parts. For example, DNA dictates an individual's:
Eye color
Hair texture and color
Skin tone
Height
Facial features, like the size of the nose
DNA doesn't just impact external characteristics, however. It also influences internal aspects that can't be seen with the naked eye – such as an increased risk of developing specific illnesses.
How Does Genetic Health Testing Work?
The DNA testing process itself is painless and straightforward. It's usually done at a doctor's office. Here is a quick overview of the procedure.
1. Obtain a Sample From the Test Subject
DNA is found in human bodily tissues (like the skin, roots of hair, and nails) and fluids like blood, spit, and semen. For genetic health testing, usually, a blood sample is taken. In prenatal testing, a sample is generally taken from the amniotic fluid that surrounds the baby during pregnancy. Alternatively, DNA information about the baby can be discerned from a maternal blood sample.
2. Sequence the Sample
The sample is sent to a lab. Sequencing tests "read" the DNA and look for changes ("variants"). Sequencing tests can focus on a targeted sequence or a person's entire genome (in a process known as whole genome sequencing).
A machine called a DNA sequencer can perform such whole-genome sequencing. The sequencer produces a series of "reads," small parts of a person's entire DNA sequence. If a person's full genetic information is like a set of books, then a read is like a single page in one of those books.
3. Identify Variants in the Sample
Computers analyze the DNA, putting all of the reads together. The test subject's DNA is compared to the human reference genome's DNA – the primary genetic map that sets people apart from other living organisms. Any variants in the test subject's DNA are flagged and reported.
4. Analyze Variants Against the Test Subject's History
Experts will further analyze the test subject's DNA, while also considering factors like family history, to determine just how much of a risk a variant may pose. It's important to note that the appearance of a DNA variant doesn't automatically mean a person is sick or going to get sick.
Only some DNA variants (like the BRCA1 mutation exhibited by Angelina Jolie) are health-related. Scientists don't even know what all of the possible variants mean. So simply identifying a variant in an individual's DNA is no cause for alarm.
5. Report Results to the Test Subject
The results are then reported back, usually to the original testing center. A doctor or genetic counselor may then communicate the results to the test subject and determine whether additional steps are needed.
What Diseases Can Be Detected Through Genetic Testing?
Here are some of the diseases that can be identified in a person's DNA:
Huntington's disease: A condition that causes brain cells to die, resulting in physical symptoms like jerky bodily motions.
Gaucher disease type 1: An organ and tissue disorder resulting from mutations in the GBA gene.
Early-onset primary dystonia: A movement disorder characterized by involuntary muscle contractions and other uncontrolled movements.
Sickle cell anemia: A genetic disorder caused by a mutation in the beta-globin gene responsible for making iron-rich blood cell compounds.
Marfan syndrome: A disorder that affects connective tissues, resulting in overly flexible joints.
Hereditary hemochromatosis: An iron overload disorder caused by mutations in at least five different identified genes.
Cystic fibrosis: A condition that impacts the cells that produce sweat, digestive juices, and mucus, causing damage primarily to the lungs and digestive organs.
Parkinson's disease: A progressive nervous system disorder that usually begins with tremors and may later lead to cognitive decline.
Factor XI deficiency: A rare blood clotting disorder caused by mutations in a gene called F11.
Hereditary thrombophilia: A blood clotting disorder.
Celiac disease: A condition characterized by an inability to digest gluten.
Alpha-1 antitrypsin deficiency: A disorder that increases a person's risk of liver and lung disease.
This list is not exhaustive and provides a sampling of diseases that can be detected through genetic testing.
Reasons to Do a DNA Test
People decide to do DNA testing for various reasons. Here are some of the more common motivations.
Diagnostics
If a person has symptoms of a disease that may be genetically caused, a DNA test serves as a valuable diagnostic tool. It might confirm a suspected diagnosis of any of the above conditions. Knowing what illness a person has is vital if doctors want to develop an appropriate care plan.
Predictive Testing
A person who knows they have a family history of a specific genetic condition may opt for predictive testing, also called pre-symptomatic testing, to determine their own risk of developing that same condition. This type of testing is often used for determining cancer risk, from breast and ovarian cancer to colorectal cancer. This type of testing is what Angelina Jolie underwent.
Carrier Testing
A person can be a genetic carrier for a disorder without actually having it themselves. If a person has a family history of a genetic disorder, they may be worried that their biological child will develop that disorder. Parents-to-be may thus undergo carrier testing to determine their child's likelihood of having a condition like cystic fibrosis.
Prenatal Testing
If a woman is pregnant, prenatal testing can determine specific abnormalities in the baby's genome. Down syndrome and trisomy 18 are both genetic disorders that are often screened in prenatal testing. This was traditionally done via amniocentesis, which takes amniotic fluid from around the baby via a needle. More modern tests are less invasive and can analyze the baby's DNA via a maternal blood test.
Newborn Screening
In the United States, laws require that all newborns be checked for specific metabolic and genetic abnormalities that could cause certain serious health issues. Newborn screening is, in fact, the most common type of genetic test in the country. It can diagnose problems like congenital hypothyroidism, ensuring that the child gets prompt treatment.
Pharmacogenetics
Suppose a person is already diagnosed with a specific health condition. In that case, pharmacogenetic testing can help determine what type of medication – or what dosage of drugs – they will get the most benefit from.
Preimplantation Testing
In vitro fertilization offers a modern means of conceiving a child, for example, for individuals facing fertility issues. It involves implanting an egg that has already been fertilized with sperm into a woman's uterus. Pre-implantation testing screens embryos for genetic abnormalities before they are embedded.
Reasons Not to Do a DNA Test
There is little risk associated with genetic testing. The information these tests provides ultimately helps doctors and patients make smarter, more informed healthcare decisions. Even if a person undergoes a test and no noteworthy mutations appear, doctors can then rule out some diseases like those described above. This can also bring patients peace of mind.
If a person knows they are at an increased risk of colorectal cancer, for example, they can get screened more regularly. This then raises the odds of early detection if issues do arise, improving the odds of prompt treatment and a positive outcome.
That said, there are some reasons why people choose not to do a DNA test:
Emotional Repercussion
Learning that a person is at increased risk for a disease can be mentally distressing. Some individuals may struggle with the news, becoming angry, anxious, or depressed.
Financial Limitations
Genetic testing isn't always covered by insurance. It can cost anywhere from $100 to upwards of $2,000. This is limiting for many people and may prevent them from getting tested.
Dangers of DNA Testing
The process of genetic testing, as described above, carries little risk. All the test subject has to do is to provide a blood sample. Prenatal testing carried out via amniocentesis can be risky, but as mentioned, modern technologies offer alternatives to this procedure.
The emotional repercussion of DNA testing may carry dangers from a mental health standpoint. People should be prepared to discuss their results with a genetic counselor or their physician and speak to a mental health professional if needed.
Frequently Asked Questions About DNA Genetic Health Testing
DNA testing is complex, and many myths are floating around on the internet about the process. Here are answers to some common questions about the issue.
Can a Person Make Their DNA Stronger?
Individuals who are worried about their DNA predisposing them to certain illnesses may wonder if it's possible to alter their DNA. A person's DNA can't be changed or strengthened. Individuals who know they are at a higher risk for an illness can still take action, however, for example, by getting screened more regularly and making lifestyle changes (e.g., quitting smoking if they are at increased risk of cancer).
Can DNA Impact a Person's Diet?
DNA can not provide information about what diet best works for a person. For people wondering, "do DNA diet tests work?" The answer is no. A person's DNA cannot tell them what to eat.
Are There Reasons a Person Should Not Do a DNA Test?
The main drawbacks of genetic health testing are financial (tests usually cost at least $100) and emotional (e.g., if someone finds out they are at risk for a disease).
Is Genetic Testing Bad?
There is nothing terrible, evil, or ill-intentioned about genetic testing. It's just a way to find out more about a person's health.
Can Siblings Have Different DNA?
Yes. Siblings will not have identical DNA. One sibling can have a disease like cystic fibrosis, for example, and the other sibling will not have it.
How Long Does It Take to Get the Results of a Genetic Test?
This depends on where you get the test done. Commercial labs usually have results back within two to four weeks, while research centers take at least a month to deliver results.
Is Genetic Testing a Good Idea?
If your physician has recommended DNA testing or you are proactively considering genetic health testing for any of the reasons mentioned in this article, it's likely a good idea. In general, the benefits of DNA testing far outweigh the risks.
USHA-WB1-1120