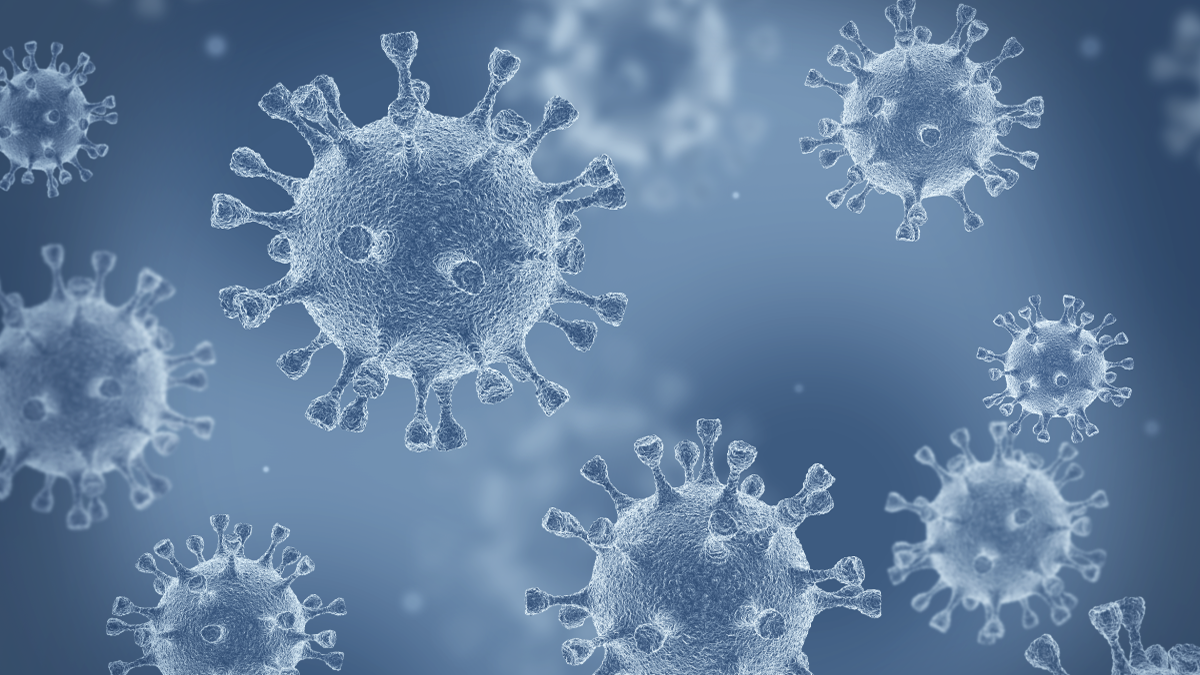 Virus infections cause illness, disease, and death every year. It's estimated that there are between 9 and 45 million cases of influenza alone in the United States each year. The severity of virus infections and how easily a virus is spread varies from one type of illness to the next. So how do we stop spreading germs to prevent ourselves from infecting others? 
Fortunately, there are several steps that we can take to avoid spreading germs and illness. These healthy guidelines will not only protect the most vulnerable members of our community but allow us to protect ourselves from disease. 
What is a Virus?
Viruses are small germs that cause infectious diseases, including influenza, the common cold, smallpox, HIV/AIDS, and Ebola. Once they invade a body, they target and infect healthy, normal cells. Once a cell has become infected, that cell begins to multiply and produce virus-contaminated cells. 
This process causes the cells within our body to change, become damaged, or die. This process causes us to become ill with symptoms differing based upon the type of virus we are infected with. 
Infections Caused by Bacteria vs. Viruses
The symptoms, prognosis, treatment options, and outcome of an infection is primarily determined by whether you are infected by a bacterial or viral infection. While viral infections are responsible for illnesses such as the common cold and the flu, bacterial infections are responsible for illnesses such as strep throat, urinary tract infections, and tuberculosis. 
Viral and bacterial infections share several similarities. The symptoms and severity of an illness can vary, and spreading germs increases the risk of infection in both cases. However, these types of infections exhibit several differences as well. 
For starters, it is more difficult to treat a viral infection. The drugs that usually kill bacteria, such as antibiotics, are not effective against viral infections. In many cases of viral infections, we can only treat our symptoms and wait for our immune systems to fight off our infection. 
Spreading Germs: What You Need to Know
When we get sick, one of the first questions we often ask is, "Are we contagious and how long are we contagious?" While this is a great question, it's not one that is easily answered. Periods of contagiousness vary by virus, and you may be contagious before you show any symptoms of illness. For example, the flu is most contagious in the first few days after illness begins, but symptoms may not appear for about two days after infection. 
Bacterial and viral infections can be spread in several ways, including: 
Through respiratory droplets that are produced when an ill person talks, sneezes, or coughs 

Contact with contaminated food, water, or surfaces 

From infected creatures, such as fleas, ticks, pets, and livestock 

By close person-to-person contact 
7 Ways to Avoid Spreading Germs and Reduce Your Likelihood of Getting Sick
We can protect ourselves and our community by knowing how to avoid spreading germs. Here are seven ways that you can reduce the likelihood of getting sick or of getting someone else sick. 
1. Avoid Sick People and Stay at Home When You're Sick 
One of the best ways to avoid getting sick and spreading germs is to stay away from those who are ill and stay at home when you become ill. Avoiding close contact with others, especially when sick, prevents the spread of germs and protects our community. 
2. Get Vaccinated
Getting vaccinated is the best way to protect yourself against viral infections. Vaccinations help prevent the spread of illnesses and provide resistances or immunities to various forms of diseases. For example, the flu vaccine prevents between 40 and 60 percent of influenza infections each year. 
3. Disinfect Potentially Contaminated Surfaces
Under the right conditions, viruses can survive on different types of surfaces, including fabrics, paper, glass, metals, and plastic. In some cases, viruses can even treat your pets as a contaminated surface. The amount of time that a surface can remain contaminated varies by virus, humidity levels, and temperature levels. 
You can reduce your risk of infection and prevent the spread of germs by cleaning frequently used surfaces often. Disinfect potentially contaminated surfaces with products that contain bleach or alcohol. Always read the labels of disinfectant products to ensure that surfaces are cleaned thoroughly and that you do not mix disinfectants. 
4. Practice Good Hygiene Guidelines 
Avoid spreading germs by practicing good hygiene guidelines. If you touch a contaminated surface with your hand, your hand may be contaminated, then If you were to touch your face, you could become infected and ill. Touching other surfaces can cause you to continue the spread of the germ. 
Frequent and thorough handwashing is one of the key steps you can take to minimize the spread of germs. The CDC estimates that proper handwashing can decrease the spread of respiratory illnesses, like colds and influenza, between 16 and 21 percent. 
5. Avoid Touching Your Face 
Resisting the urge to touch your face can be very difficult. We rub our eyes, scratch an itch, and make gestures that involve touching our faces. Yet frequent face touching increases your risk of illness. Germs can enter your body through your mouth, nose, and eyes. Once you become infected, you will continue spreading germs. 
6. Avoid Spreading Germs by Covering Your Mouth or Nose When Coughing and Sneezing 
You should always cover a cough or a sneeze, but never with your hand. Sneezing or coughing into your hand makes it easier for you to spread germs and contaminate surfaces. Use a tissue when available, and throw the tissue away immediately after use. If you do not have a tissue, cough, or sneeze into the crook of your elbow. Always wash your hands after coughing or sneezing to further prevent the spread of germs. 
7. Maintain a Healthy Diet  
Maintaining a healthy diet will help optimize your immune system. Your body's immune system needs nutrients found in your food to prevent and fight off bacterial and viral infections. Nutrients such as proteins, vitamin C, and zinc are essential to a healthy immune system. 
Final Thoughts from USHEALTH Group 
Spreading germs spread illness. That's why it is so important that we follow healthy guidelines to keep ourselves and members of our community safe from viral infections. By taking the proper precautions, we can reduce our likelihood of getting sick and passing an infection off to another person. 
Are you interested in learning more healthy living tips and guidelines? Subscribe to our blog to get the latest news.