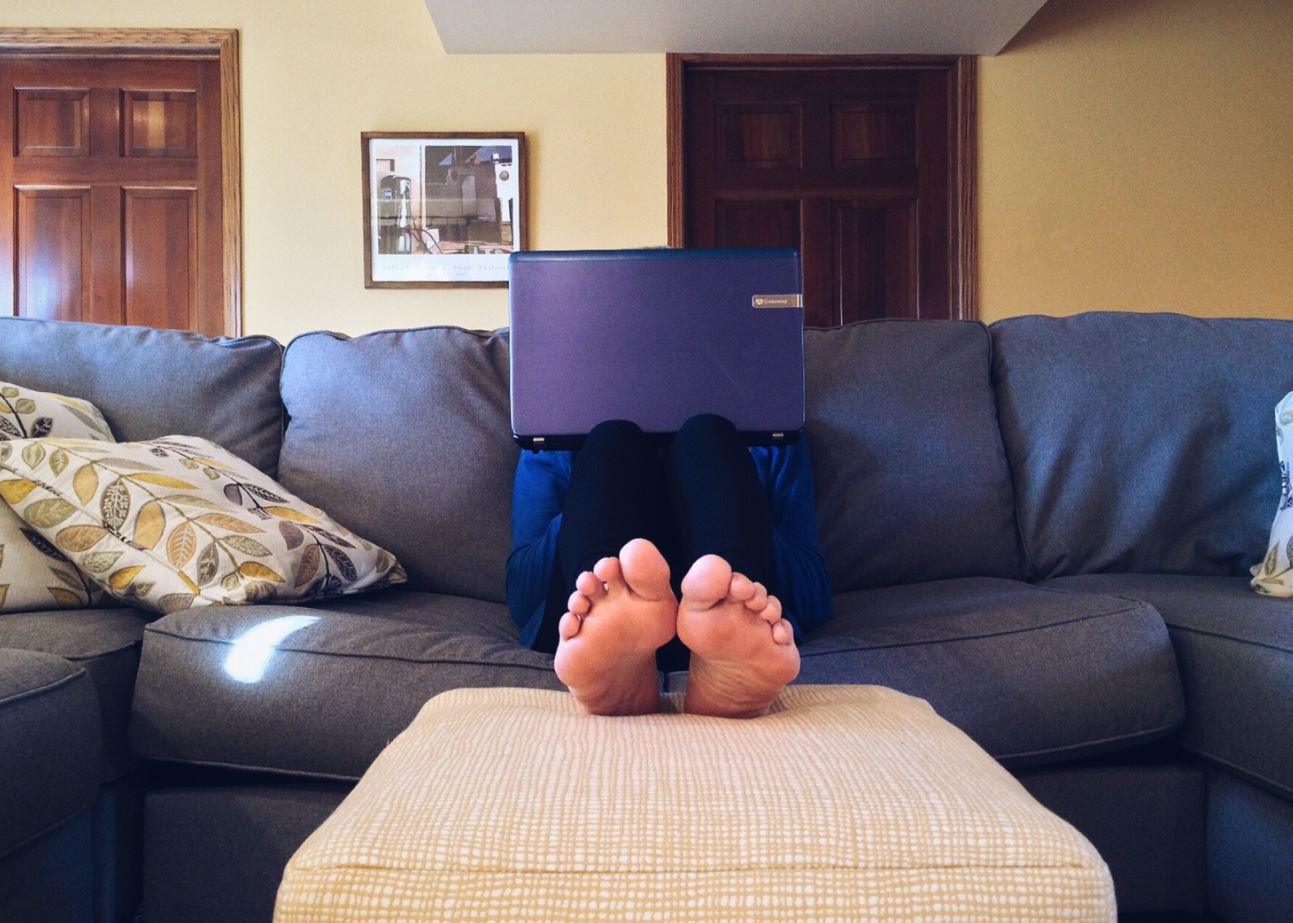 We all know that exercise offers a lot of benefits. Staying active can improve your memory, boost your mood, help you get better sleep, and more. Yet it can be difficult to remember these benefits when working from home and staying indoors. 
Most adults need at least 150 minutes of aerobic activity and two strength training exercises for each muscle group every week. If you're not able to get out as much while working from home, it is worth taking the time to consider exercises that you can do from the comfort of your own home. Several forms of exercise can be done in small spaces, including weight lifting, yoga, and Pilates. 
Benefits of Staying Active When Working from Home
Staying active while working at home will help you feel better, be healthier, and have more energy. Here are the top 8 benefits of staying active when working from home. 
1. Staying Active Improves Your Mood 
Staying active while working from home can boost your mood and ease mental illness symptoms, including depression and anxiety. Not only does activity take your mind off of worries that may be worsening your mood, but your brain releases feel-good endorphins during exercise. Staying active can help you stay fit, which may boost your self-confidence and help you feel good about your appearance. 
2. Maintain a Healthy Weight 
Staying active helps you maintain a healthy weight, reducing your risk of illness and chronic conditions like diabetes and heart disease. If you are currently overweight or obese, staying active while at home can help you lose weight. When trying to lose weight, be sure to make small, reasonable goals for weekly weight loss. Experts recommend aiming to lose between one to two pounds per week while combining a healthy diet and exercise. 
3. Manage and Prevent Chronic Health Conditions 
Staying active and engaging in regular exercise is one of the best ways to reduce your risk for chronic diseases, including type 2 diabetes and heart disease. Staying active can also help you manage or prevent the onset of high blood pressure, certain types of cancer, arthritis, and stroke. These benefits are prevalent even if you are at a healthy weight. 
4. Staying Active is Great for Your Bones and Muscles 
Routine exercise, especially strength training, is beneficial for seniors, adults, and children. Strength training exercises help you build muscle and bone density, reducing your risk of arthritis, injury, and falls. If you do have arthritis, staying active can help alleviate painful symptoms. 
5. Boost Your Energy Levels 
Staying active reduces fatigue and boosts energy levels. This is especially true for those of us who are suffering from long-term medical conditions, such as heart disease, type 2 diabetes, and certain cancers. The energy-boosting capabilities of exercise may be even more remarkable than stimulant medications, such as medications used to treat narcolepsy and attention deficit hyperactivity disorder.
6. Improve Your Memory and Brain Health 
Studies have suggested that exercise and staying active improves brain health, memory, and overall cognitive function. This boost to brain health is believed to be the result of other benefits that exercise provides, such as the reduction of inflammation and insulin resistance. When you're active, your body releases chemicals in the brain that affect the health of brain cells and the growth of new blood vessels. 
Other studies have found that regular exercise and maintaining an active lifestyle can reduce a person's risk for dementia by up to 38 percent. The same studies concluded that the most substantial benefits were noted in the frailest of test groups and that exercise may slow the progression of age-related cognitive conditions. 
7. Improve Sleep Quality and Relaxation 
Between 50 and 70 million Americans suffer from a sleep disorder. Sleep deprivation can be detrimental to your health and increase your risk of developing chronic conditions such as obesity, heart disease, and type 2 diabetes. Fortunately, staying active can help you fall asleep quicker, sleep through the night, and wake up feeling rested. 
As little as 10 minutes of an aerobic exercise each day can drastically improve your sleep. Exercise tires your body out, reduces stress, and can help reset your body's sleep-wake cycle. Staying active can also help with the management of certain sleep disorders, including restless leg syndrome and sleep apnea. 
8. Reduce Pain and Increase Your Pain Tolerance 
Research shows that staying active can reduce chronic pain and increase pain tolerance. Regular exercise strengthens your muscles, increases your flexibility, improves your muscle tone, and aids in the release of endorphins. If you have trouble staying active due to chronic pain, some forms of exercise may be easier for you than others, such as yoga, walking, or swimming.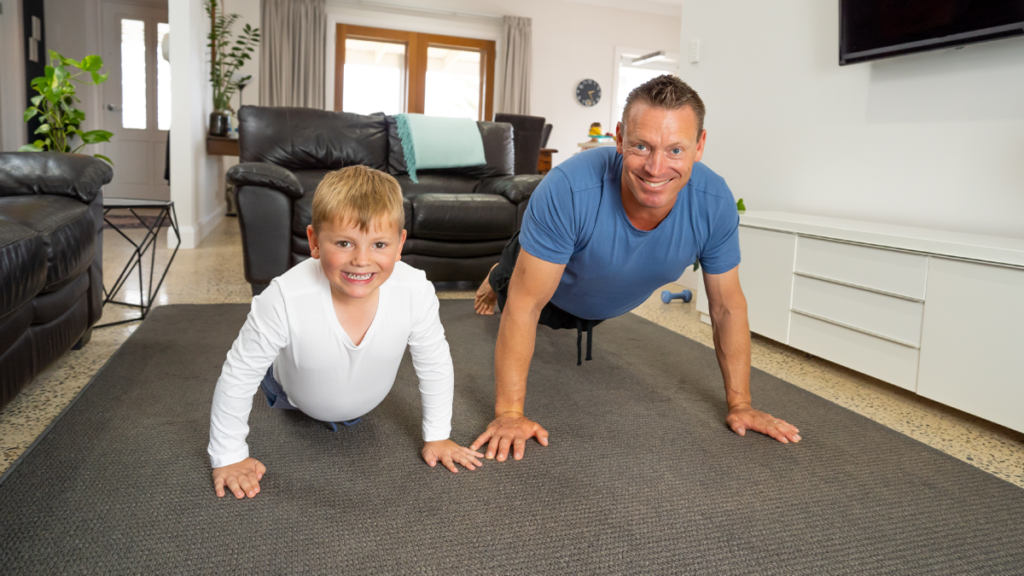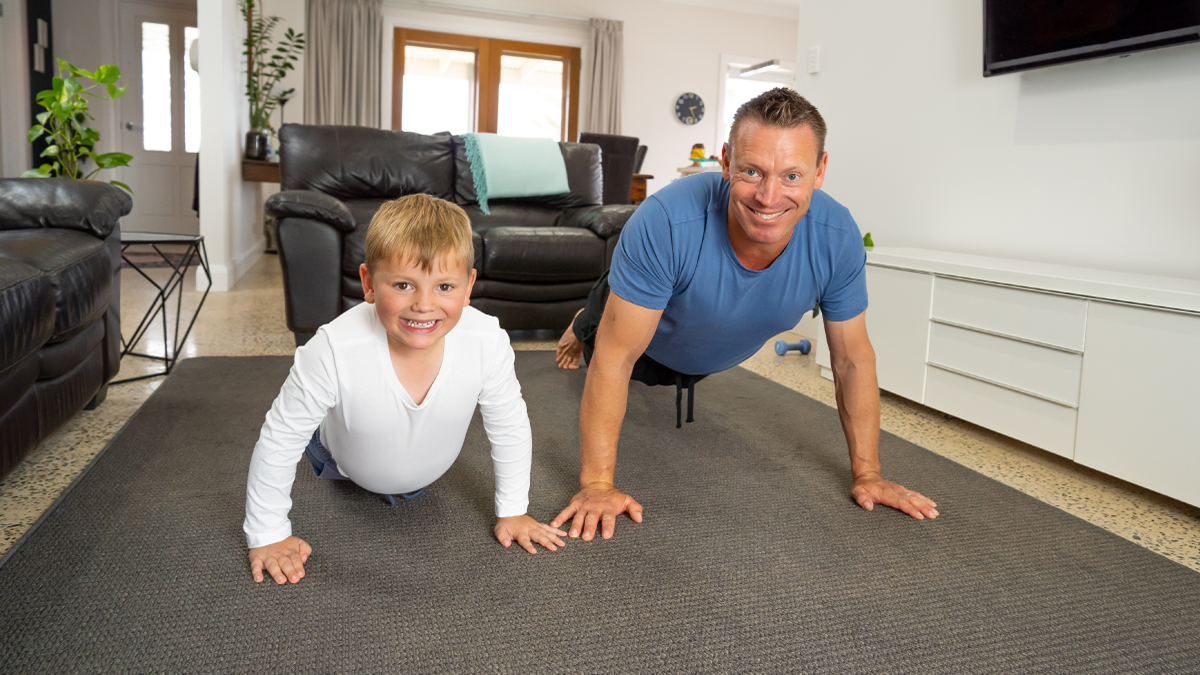 The Best Indoor Exercises to Stay Active 
Strive to stay active while working from home and take breaks throughout the day. Several indoor exercises can improve your health, flexibility, and strength. Some of the best indoor exercises that you can do even in a small space include: 
Yoga

Pilates 

Weight lifting 

Bodyweight exercises, such as sit-ups, push-ups, and pull-ups. 

Steps 

Stretching 
Many of these workouts won't cost you a thing, saving you money on potential gym membership fees. Other exercises, such as weight lifting, may require a small investment upfront. You can find workout classes and videos online that will help you maximize the amount of time you commit to exercising. 
Alternatively, you can strive to be more active by standing instead of sitting at your work desk, tackling household chores during downtime, and using a medicine ball instead of a chair. 
USHEALTH Group's Final Thoughts
Staying active is essential even when you're working from home. Regular exercise offers a lot of benefits and reduces your risk for certain chronic illnesses. When working out, it is important to give each of your muscle groups the chance to recover, especially if they are feeling sore. 
Interested in finding more healthy living tips? Subscribe to our blog to find the latest tips and guidelines.